Working Sony DVP-CX850D Disc Explorer 200 DVD/CD/SACD Changer Player + Remote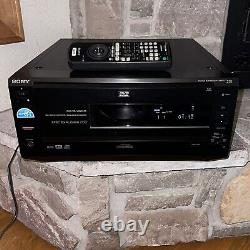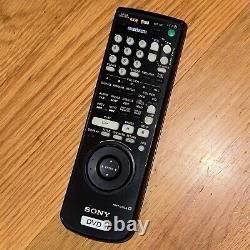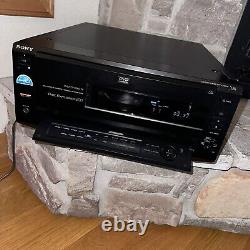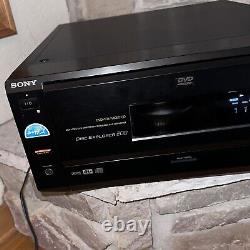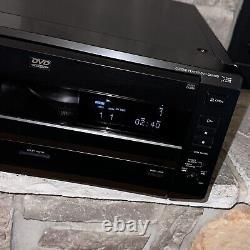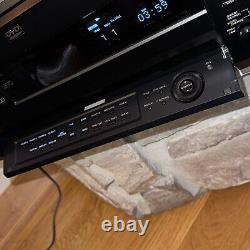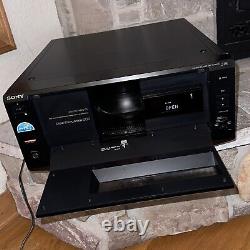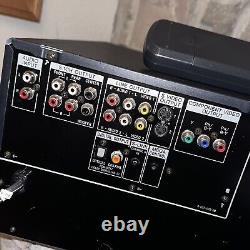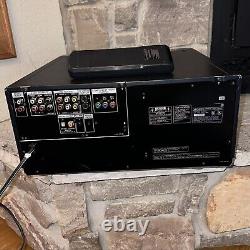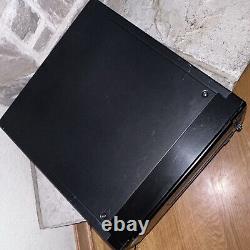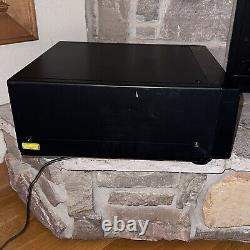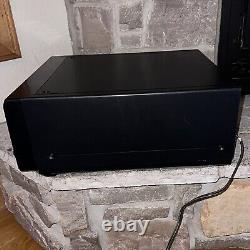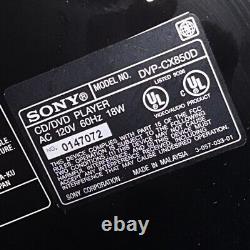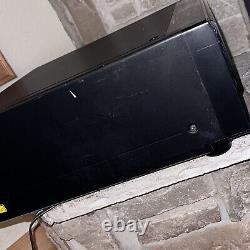 Includes original OEM Sony Remote (RMT-D131A) Perfect working condition. Plays a disc smoothly with zero skipping. All other buttons and audio/video outputs have been tested with a DVD and CD.
Excellent cosmetic shape, overall an 8.5 out of 10. The front panel is near mint. The body is pretty clean with some light signs of wear on top panel; the left side panel has a small scuff in finish and few white paint specs. The remote is near mint.

---