Sony CDP-CX400? GUARANTEED REFURB? 400 CD Compact Disc Changer/Player WithRemote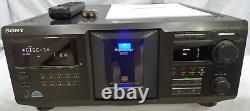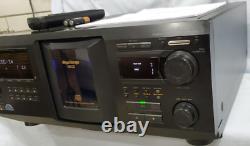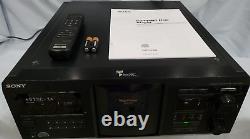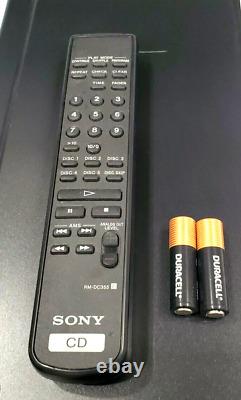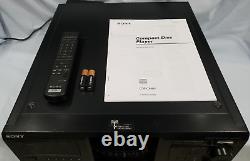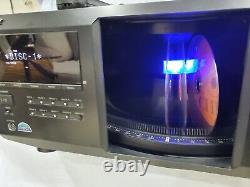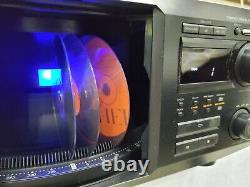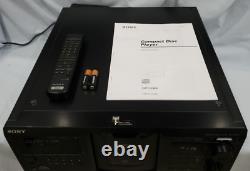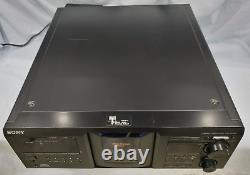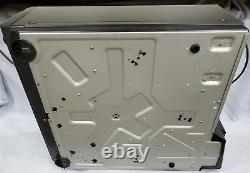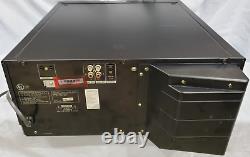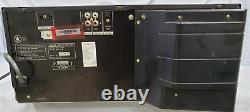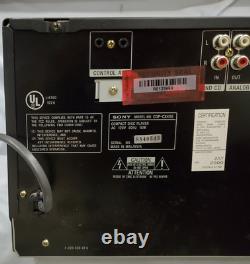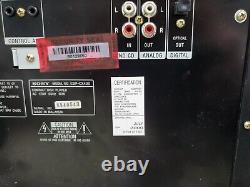 Professionally refurbished Sony 400 Disc CD changer. Professional Refurb Sony CDP-CX400 400 CD Compact Disc Changer Player Remote. Belts have been changed, gears have been cleaned and lubricated, all functions have been tested (passed). Carousel laser has been realigned and CD laser has been cleaned. Includes remote and unit manual.
The remote that comes with this player is not the original remote but it is a genuine Sony remote. It performs all of the basic functions. Please refer to the photos in the listing.
For the Sony CDP-CX Series Players. The 2 belts in the rear and the door belt are replaced.
The cd laser mechanism is cleaned and lubricated. The laser lens is polished (unless a new laser assembly is needed - then it is replaced). The guiding rails are cleaned on the laser assembly. The led that keeps track of the carousel wheel is cleaned or replaced. The carousel wheel is lubricated.
The door mechanism is cleaned of dust and realigned. The switches are cleaned with a deoxidizing agent to remove any debris. Then the whole player is reassembled and all functions are tested.
The player is reset to factory settings. Some things like broken carousel wheels, a broken door or any other issues specific to the player that is being worked on are addressed. That's it in a nutshell. Experience the ultimate convenience and versatility of the Sony CDP-CX400 CD Player. This refurbished unit is meticulously restored to deliver outstanding audio performance and comes with a remote control for effortless operation. With a massive capacity of 400 discs, this player allows you to organize and access your entire CD collection with ease. Its advanced MegaStorage system enables quick and seamless disc loading, making it a breeze to navigate through your favorite tracks. The CDP-CX400 offers high-quality audio playback, ensuring crystal-clear sound reproduction. The Digital-to-Analog Converter (DAC) enhances the audio signal for an immersive listening experience. Its robust construction and reliable mechanism guarantee long-lasting performance. This player is in excellent refurbished condition, thoroughly tested to meet strict quality standards. It may exhibit minor signs of wear, but rest assured, it functions flawlessly. Included with the CD player is a genuine compatible Sony remote control, allowing you to operate the unit conveniently from a distance. The remote provides access to various functions, such as track selection, play/pause, and repeat mode. Whether you're a music enthusiast, collector, or simply seeking an efficient CD player, the Sony CDP-CX400 is an ideal choice.
Don't miss out on this opportunity to enjoy your favorite music with exceptional ease and quality. Questions and Answers about the CDP-CX455 and CDP-CX400.
Can you tell me the key differences between the Sony CDP-CX455 Sony CDP-CX400 Mega Storage 400 Disc CD Players? The CDP-CX455 is a bit newer and has a few extra features such as, Direct Track Access and Direct Disc Access.
The CDP-CX455 will play MP3 files recorded onto CD-ROM, CD-R, and CD-R/W discs.

---