Sony CDP-CX230 200 Disc Mega Storage CD Changer Player (No Remote) Refurbished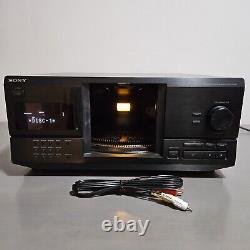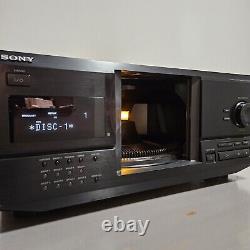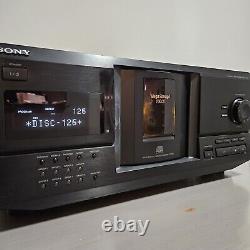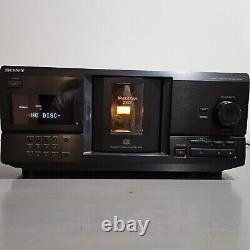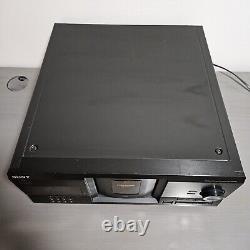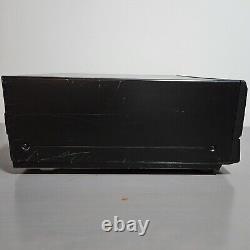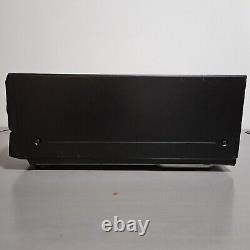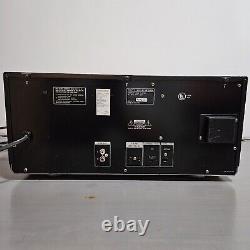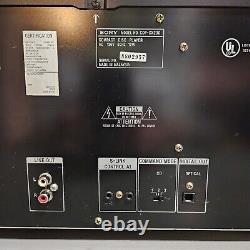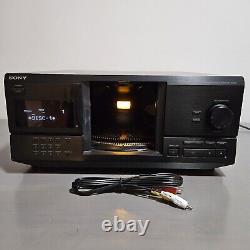 Sony CDP-CX230 200 Disc Mega Storage CD Changer Player (No Remote) - Refurbished. This unit has been fully examined by a technician with over 15 years of professional and applicable experience, including a good deal of hands on experience repairing and refurbishing these exact Sony Mega Storage 200, 300 and 400 Disc CD changers!
This unit has been fully tested and is in excellent working order. The outer chassis has a few small scrapes and scratches typical of normal wear and tear.
This does not affect normal function. Both the outer chassis and internal electrical components have been carefully cleaned of any dust, dirt and grime to increase product life. 3 belts have been replaced with brand new replacements. All electrical connections have been cleaned with electrical contact cleaner.
Moving parts and their connected components have been carefully oiled, lubed or greased to ensure clean, smooth movement during operation. Disc laser has been carefully cleaned and sanitized with isopropyl alcohol. Item: Sony 200 Disc Compact Disc CD Changer Player CDP-CX230. Refurbishment: 3 x drive belts replaced.
Please allow us time to properly pack your item(s) safely and securely with ample bubble wrap and styrofoam. We can not control emergencies that may affect the shipper.

---