Recapped, Restored Technics SL-PD867 CD Player 5 Disc Carousel Changer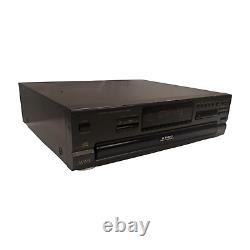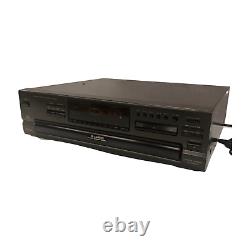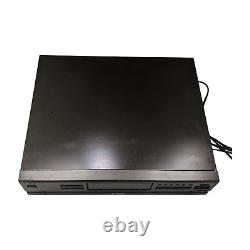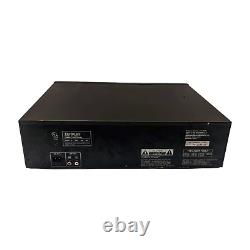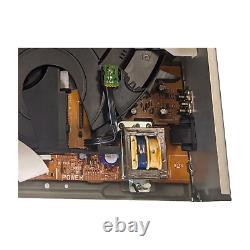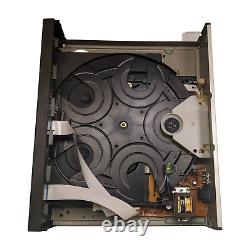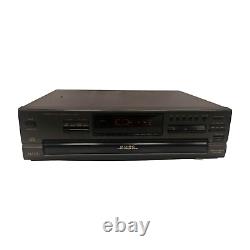 This SL-PD867 was electronically and mechanically restored in July of 2023. All operations work as they should. Replacing the electrolytic caps in this unit made a noticeable improvement in how it sounds. Any CD player or other electronic gear using capacitors should have this work done. Unlike other electronic parts, ecaps have a life span and will drift and/or leak over time leading to functionality problem, sonic degradation or failure.
If you are unfamilar with this issue, a simple google search on "electrolytic capacitor lifespan" will confirm this. We also treated all connections with Deoxit progold and detail cleaned the unit. We know how to pack cd players and it will arrive well packaged and as it should. We do not have the remote. The correct AC power cord is included.
Cosmetics: The Technics logo badge is missing, perhaps proudly displayed in someone's garage somewhere. The bonnett has some scratches.
Aside from the missing Technics bade, the faceplate, tray and other clearly visible areas when in most usable environments are in great shape. Disc format: CD (5 disc multi play). Digital converter: 1 bit MASH. Frequency response: 2Hz to 20kHz. Signal to Noise Ratio: 100dB. Total harmonic distortion: 0.007%. Dimensions: 430 x 125 x 370mm.

---