Bose Wave Music System Radio & Multi Disc Changer + Remote & manual please read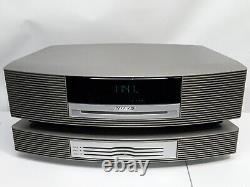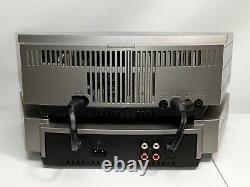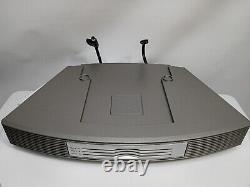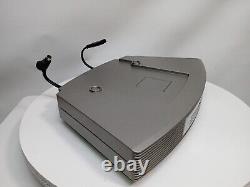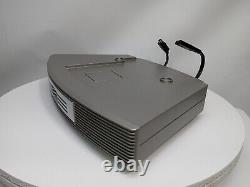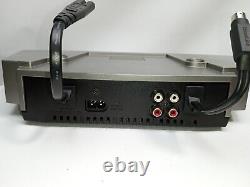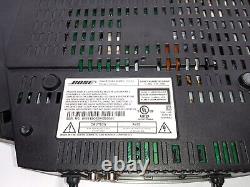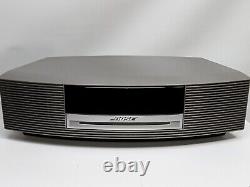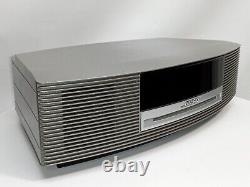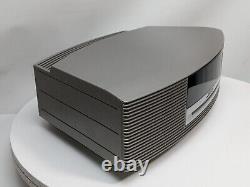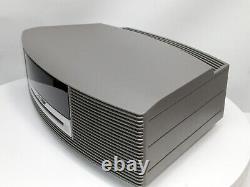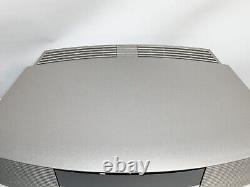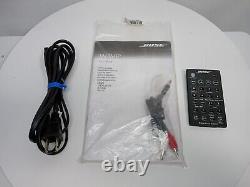 XvdBose Wave Music System CD Player/Radio W/ Multi Disc Changer + Remote & manual. CD player and radio have been tested and are in good working condition. The only thing is the disc #1 player doesn't quite play like it used to. It will still play CDs but it has a hard time reading them if there's any marks at all on the CD. All three slots on the multi disc changer work and reads the CD. It has been thoroughly cleaned inside and out and is in great condition overall with some minor signs of wear. The outside has been cleaned and buffed to remove any scratches and blemishes. There are only some minor scratches on the top.
Comes with a brand new remote and manual. The remote has been tested and is connected to the player. It also has the audio cord for connecting an iPod. Thanks for looking and feel free to ask any questions you might have.

---