Black ONKYO C-707CH 3 Compact Disc CD Changer Player Shelf HiFi Stereo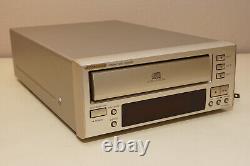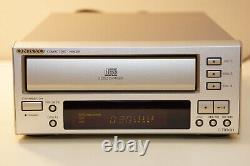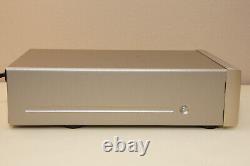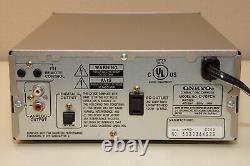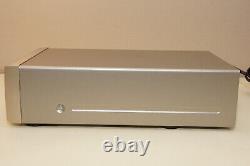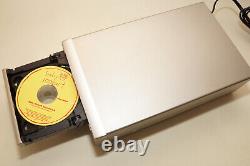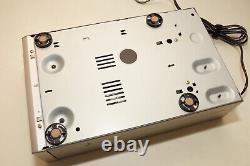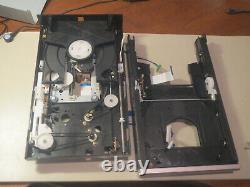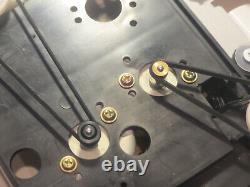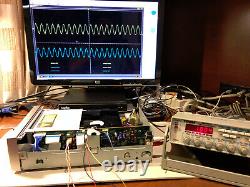 This is an earlier version in the C-707 series. It differs from a later model C-707CHX by having metallic silver colored top cover vs. White on the front panel, yellowish display vs. Blueish white, and only one vs.
It is color matched with other INTEC 205 components built prior to year 2000, such as R-805, A-905, T-450, MD-105 and K-505. It is less commonly found on the used audio equipment market these days. If you already have a pre-2000 INTEC 205 receiver or amplifier, and looking for a color matching CD changer, or particularly in collecting this family of ONKYO products, this player may best fit your need. Otherwise, you may want to look at my C-707CHX changer for sale in another listing.
This player has been carefully refurbished. Discs can be loaded, ejected and shuffled smoothly. No jitters or skips in playback. All buttons and connectors work as desired. Burn-in tested for over 72 hours. Built in 2000, the unit is in an excellent cosmetic condition, with very minor scratches on the top cover, otherwise is near perfect. CD shown in the picture is for demonstration only, not included in the sale.

---